Vendor ecosystem
We foster multi-vendor ecosystem.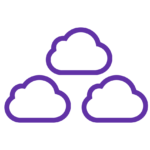 What We Provide:
Freedom of choice in operating systems
Single sign-on solutions
Flexibility in choosing one's tools and applications
We Make This Happen by:
Partnering with other universities and CSC
No vendor lock-ins
Public tendering process
Utilizing open source and APIs
Take part in building the future and leave your comment below!
The comments are forwarded to the service owners.